Practice Areas
See what areas of practice we specialize in.
About Tran Law Group
At Tran Law Group, we provide professional, affordable immigration services to individuals, families and businesses in California, throughout the United States and from across the globe.
Our firm offers free initial consultations and accepts major credit cards in payment for services rendered. Payment plans are available for most types of cases.
Vietnamese and Spanish-speaking clients welcome.
Hablamos Español — Chúng Tôi Nói Tiếng Việt
Client Testimonials
"Mina was invaluable in helping us get through the process of obtaining my husband's green card. Being a newlywed gay couple, we were not sure what kind of response we would get for trying to apply for something that only recently had been open to gay married couples. Our first meeting with her put us at ease..."
Pete and Ting
"Mina is an incredibly talented attorney. She is very passionate about her work and her clients. She leaves no stone unturned when it comes to client service. She goes out of her way to get the right answer. I highly recommend Mina for your legal matters. She will be honest with you and you achieve a fair result."
Andy T.
"I would highly recommend Mina both personally as well as professionally. Mina's ethics and knowledge of her field are above reproach. If you have a legal need Mina is the person to contact."
David H.
"I have friends working with another attorney for the same case as me, and Mina Tran was a lot more efficient at a lower rate. 100% reliable."
Christina A.
"Mina Tran is an extremely knowledgeable and hard working immigration attorney. She is very passionate about her work and her clients. Mina goes above and beyond in providing excellent service and results for each case."
Katie N.
13950 Milton Avenue | Suite 300 | Westminster, CA 92683 | Toll-Free: 714.702.1437 | Fax: 714.427.0225
Mon - Fri 9:00 am - 6:00 pm
Sat - Sun Closed
Types of Visas
United States Visa Categories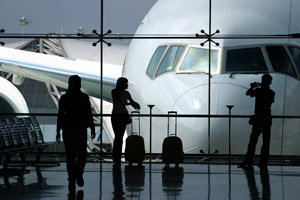 B-1 and B-2 Visas
Also known as "visitor visas" for purposes of business or pleasure — these visas are typically issued for periods of six months to one year.
EB Visas
The United States' visa waiver program currently allows the citizens of 27 specific countries to enter the U.S. without having to obtain a visa if they are going to be here (on business or for pleasure) less than 90 days and meet other eligibility requirements.
F-1 Visas
These visas are nonimmigrant visas that allow foreign students to pursue educational opportunities in the United States.
H1-B Visas
Persons who will be working temporarily in the United States as a professional in a specialty occupation, or as a fashion model of distinguished merit and ability, may apply for this visa. There are a maximum of 65,000 H1-B visas granted every year.